Our Office
Huntsbank Business Park (Unit 2), Crewe Rd. Wistaston Crewe Cheshire, CW2 6QT
(+44) 1270 216324
info@perfectcovers.co.uk
(+44) 07493 560713
Mon – Sat: 8:30 – 17:00
Our Services
ABOUT US
The PERFECT COVERS is an experienced team of energetic and talented engineers and designers that have been in the business of building shading and canopy projections for more than two decades. "We are designers, manufacturers, and installers with ambition to take the industry to the next level."
Our ability to provide an integrated high quality solution that meets our customers needs has fast established us as a market leader. At PERFECT COVERS our approach has been to develop long term relationships by providing a high quality product, on time, every time. We value our customers and pride ourselves on our percentage of repeat business. Our value proposition is what has driven our successful growth.
OUR AVANTAGE
The PERFECT COVERS Canopy Solutions Advantage:
Use high quality materials fabricated to exacting standards
Deliver the highest on-time completion in the industry
Quick turn-around on projects
Provide cost effective solutions through a value engineered approach
OUR MISSION

SAFETY
Safety is the most important of our core values. It is our first priority during every work day.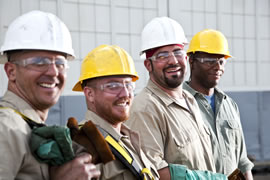 COMMUNITY
Involvement in and support of the community are at the heart of our company.

SUSTANABILITY
Structure's commitment to green building and sustainability is long-standing.